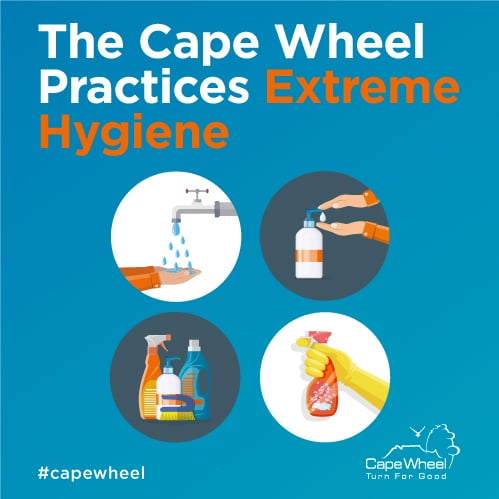 The Cape Wheel Practices Extreme Hygiene
In light of the novel coronavirus (COVID-19) pandemic and the national address made by President Cyril Ramaphosa on Sunday, 15 March 2020, we would like to assure you that The Cape Wheel have taken precautionary measures to help limit the spread of the virus.
We care deeply about the health and safety of our customers and team members, which remains our highest priority. We are taking appropriate action to ensure that we offer a clean and sanitised environment to the best of our ability.