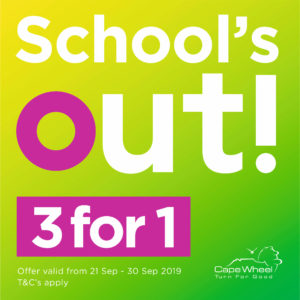 School's Out!
3 for 1
Two kids ride the wheel for FREE with every adult ticket purchased.
@capewheel #turnforgood #kidsgofree
Offer valid from 21 Sep – 30 Sep 2019
T's and C's apply.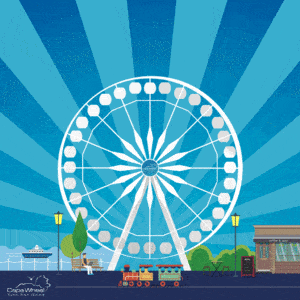 MEET AT THE CAPE WHEEL
50% OFF FULL PRICE TICKETS
16th – 20th September
#CapeWheel
Cannot be used in conjunction with Schools Out Promo.
Make your social circle bigger with the Cape Wheel.
Meet your aunties, your uncles and your cousins too.
Meet your boys, your girls and your entire gym crew.
Meet your work mates, your housemates and your whole book club,
Meet your folks, your neighbors and your best bud.
Just make sure that you meet at the Cape Wheel where tickets are half price from 16 to 20 September. At R75 rand per adult that's the mother city of all discounts! This special 5-day only spring offer is the wheel deal, so don't miss out.
T's and C's apply.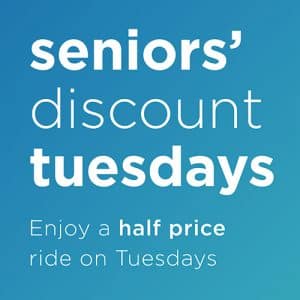 SENIOR'S DISCOUNT
ENJOY A HALF PRICE RIDE ON TUESDAYS
Every Tuesday and Wednesday from 10am until 6pm (weather permitting), we offer a pensioner's discount off the full ticket price.
The discounted ride price is only R75.
A valid RSA ID document required.
Tickets can only be bought on Tuesdays and Wednesdays at the ticket booth, situated at the entrance of the Cape Wheel.
A valid RSA ID document must be shown to make use of the half price ticket deal.
This deal is only valid for South African pensioners.
Not to be used in conjunction with other offers.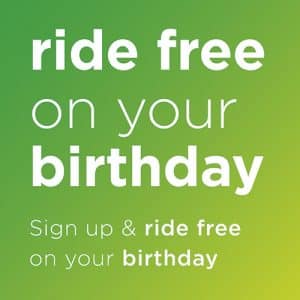 BIRTHDAY DEAL
SIGN UP & RIDE FREE ON YOUR BIRTHDAY
Fill in the application form and on your birthday you will receive a FREE birthday voucher via email. Bring a printout and your ID to the ticket booth and enjoy your FREE ride!
PLUS Happy Snappy will give you a complimentary A3 sized birthday photo when you purchase a photo pack after your ride.
You will also receive our monthly newsletter to let you know about any other special deals and events going on.
Excludes VIP, Sky Dining and cannot be used in conjunction with any other specials.
Please note the Happy Snappy photo pack or book must be purchased to received the free A3 photo.
T&Cs apply.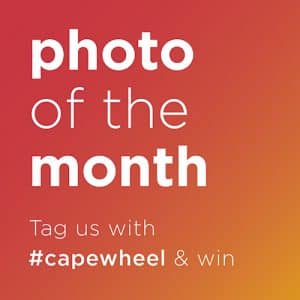 PHOTO OF THE MONTH
ENTER NOW
We would love to see your photos of the Cape Wheel. Post them to our Facebook page or Instagram #capewheel. Every month end we will choose a winner, the pictures can be professional or just-for-fun.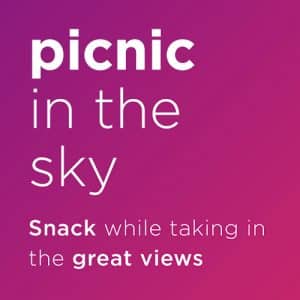 SKY DINING PICNIC
PICNIC IN THE SKY
Come collect a picnic basket and go fill it with your favourite goodies. We will pop a table in your gondola for convenience and extend your ride to double the length of your ride so you have time to snack while taking in the views.
HOW TO BOOK YOUR SKY DINING EXPERIENCE
No need to pre-book.
When you arrive at the Cape Wheel pay for your ticket and collect a picnic basket (1 basket per 2 people). Go to the V&A Food Market, or any of your favourite stores, where you can select and pay for your delicious goodies.
When you return with your picnic, and board your cabin, there will be a picnic table for your convenience.
The ticket prices are: R260 per adult and R120 per child – this is an extended ride of 30minutes (double the normal ride). The price of the ticket does not include your food.
Enjoy your picnic and the views while you ride.
When the ride is over please leave your basket when you disembark.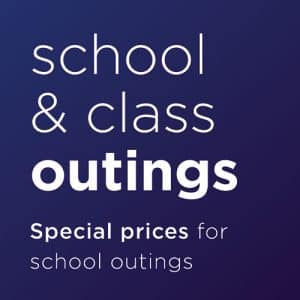 SCHOOL OUTINGS
SPECIAL PRICES FOR SCHOOL OUTINGS
We offer reduced prices for all pre-booked school outings.
Special rates only apply to pre-booked school groups accompanied by a teacher
Mon – Thurs
For bookings and more info contact: info@capewheel.co.za
Tel: 021 418 2502